on the fucking computer yoh
. OMG OMFG. BRB. ok i'm back. dude, my step dad just like totally came out of his room to check up on me. he hates me i swear. he hates me just like i hate pads.
side note:
they're fucking gross!
well it's now 12:29...12:30. dude, i'm hiding my lap-top under my covers so i wont get caught by my step. i'm so fucking pathetic man. i'm uploading a pic on myspace. score, i'm cool. omfb man, i'm soo lonley. it's fuckin 12:33 in the morning and nobody's talking to me. i'm so fucking alone man. this shits not funny. i wish i had an imaginary friend right now.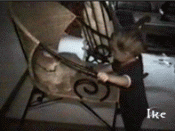 weakk.
it's fuckin 12:18 in the the god damned morning. i'm so fucking tired yoh. why the fuck am i on the computer yoh?! i wanna go to sleep but i'm...
Current Location:

under my blanket

Current Mood:

FUCKING LONELY

Current Music:

avenged sevenfold -- burn it down